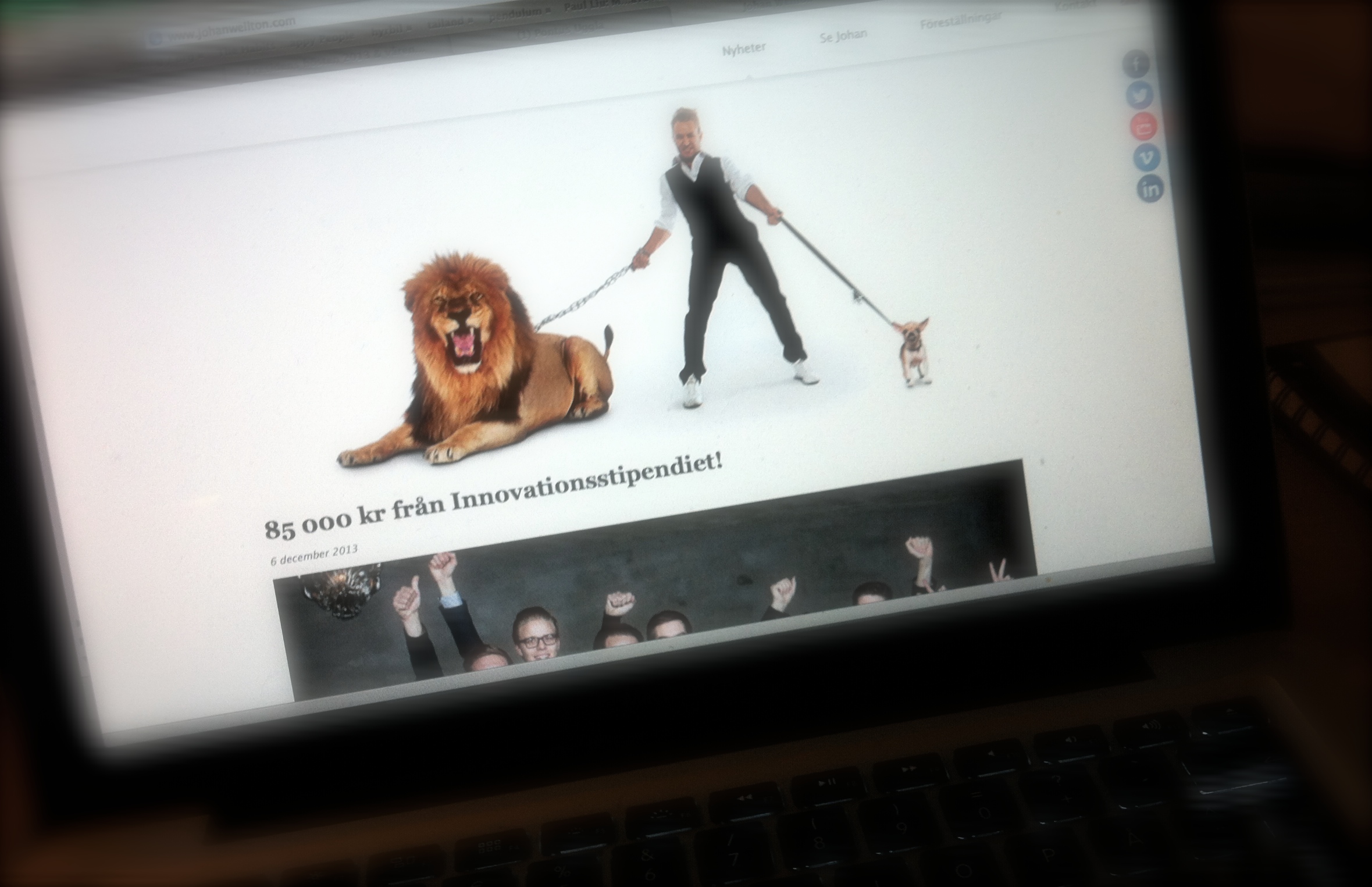 Today we decided that the new webpage was ready to launch, a little bit late since the old page was taken down a month ago when the web hotel stopped supporting ASP. (Which is programming for dinosaurs)
A big thank you to Martin Lundström and Pontus Uggla for a fantastic job!
If you find any broken links or anything else that isn't working as it should, it would be great if you drop us a note at info@johanwellton.com.