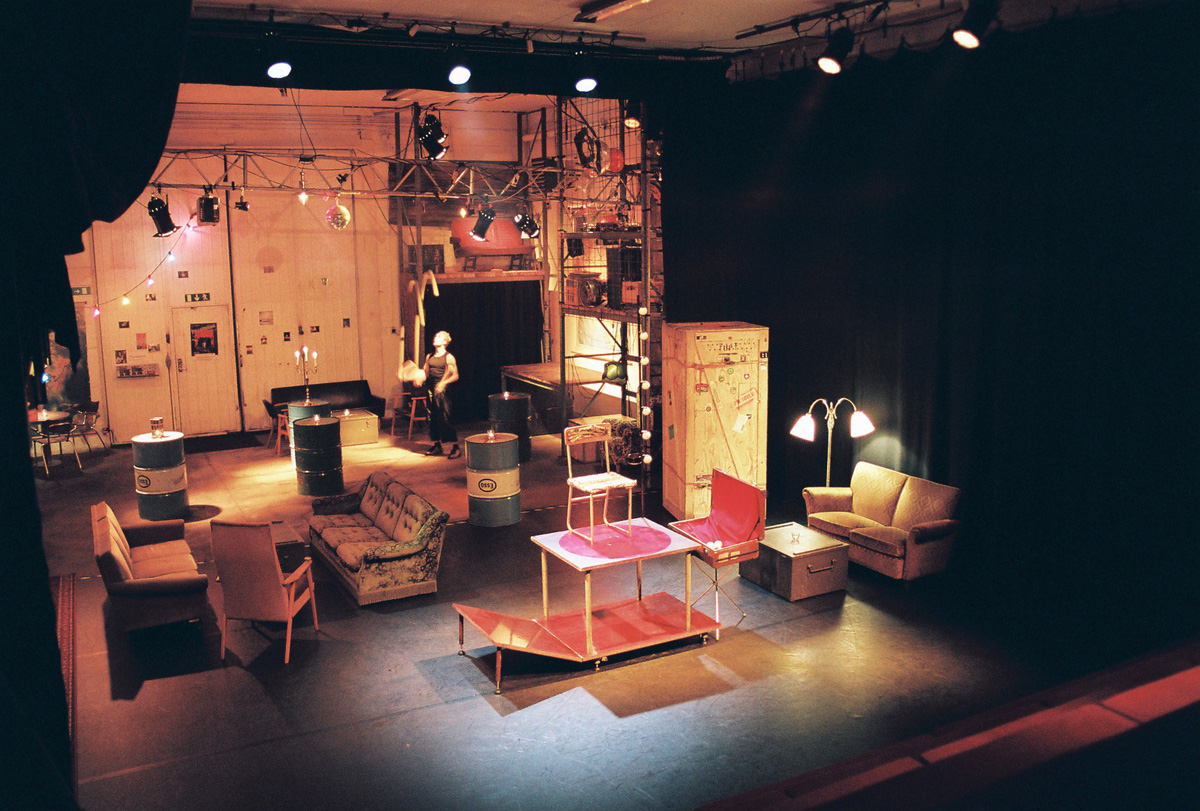 2002 Johan built his own production house and theater, FABRIKEN, in an old factory in Gävle Sweden. Between 2002 and 2004 Johan played his show FRAKTGODS there for more than a hundred times. 2003 he started the concept "An evening in the factory", an evening out with dinner, show and bar.
The size of the whole building was about 300 square meters, and was divided in two levels. On the upper floor was the offices, dressing room and kitchen. On the ground floor was the stage & seating section for 120 people, workshop, storage room, foyer and bar.
Johan closed FABRIKEN for good when he moved his base to Stockholm and started to work more internationally.