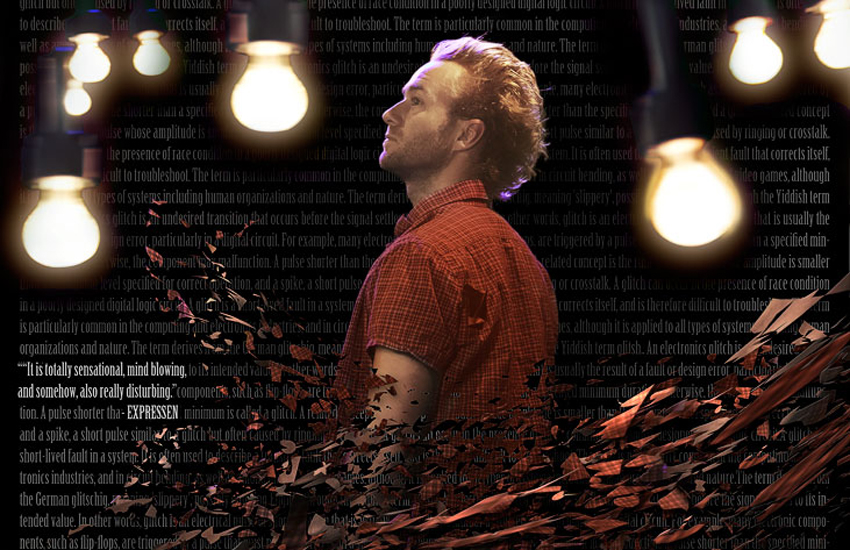 After a very successful premiere tour GLITCH is coming to Stockholm March 2015.
GLITCH is Johan Welltons most advanced and lavish production ever. With special effects, natural phenomenon and the art of engineering he shoots out for a new and unexplored adventure. All inventiveness and experimental curiosity becomes the framework for a story about our dreams, hope and despair.
"…An experience I do not want to be without."
"…that will without doubt take Johan Wellton to the really big theatres. Do not miss it, whatever you do."
– Västerbottens-kuriren
"It is totally sensational, mind blowing, and somehow, also really disturbing."
"Johan Wellton takes all the yellow balls, axes and light bulbs to completely new levels."
"If you wish to see something you have never seen before, this is your chance. I have never seen anything like it" 
– Expressen
Dates:
Wed 18 March
Sat 21 March
Sat 28 March
Place:
Hangaren, Subtopia
Address o contact info
Tickets:
Biljettforum.se
Recommended age 13 yrs, emotionally strong content and loud sound levels.