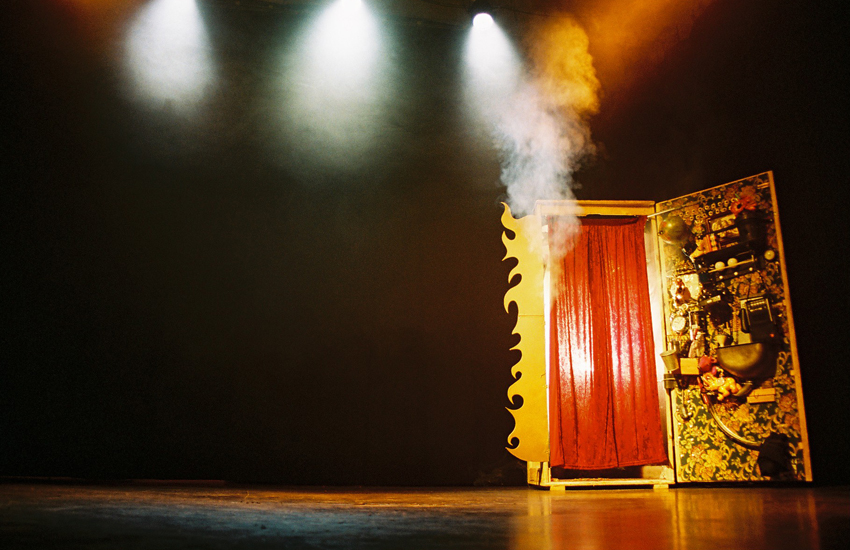 A soloshow production created and performed by Johan Wellton
Length: 1 hour 15 minutes – Direction: Morgan Alling – Premiere: 2002
Johan freights himself and his show in a large cargo box, always ready to kick start the Grand Circus Show. But this very evening something goes wrong… Against all odds the show takes form and finally breaks out in a spectacular gala show.Only different. Johan Wellton juggles at world class level and moves between impossibilities with ease, and with a charm that only can be found in a true street performer.
Street show, Circus artistry and theatre effects: The best of three worlds creates an experience without borders and makes FRAKTGODS a soloshow in the bigger format.
"FRAKTGODS IS BLASTING THE BORDERS: Yes, Johan Wellton is blasting the boundaries until the boards are creaking. His show "Fraktgods" is a peculiar mixture of street smartness  and immediate audience contact on one hand, and a very special poetic tone on the other.  It is classic circus artistry on one side and modern body language on the other."
– Arbetarbladet