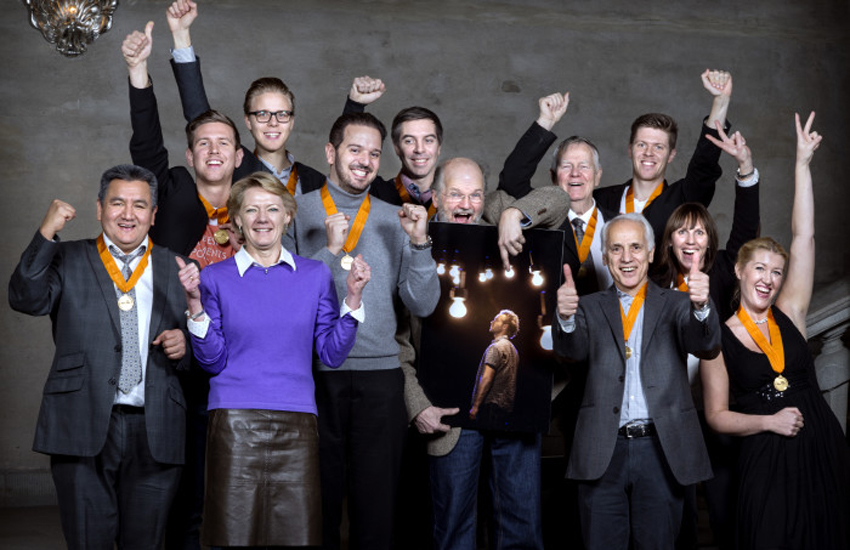 On December 6th, Johan won the Stockholm Innovation Award. The nomination from the jury: "The winner takes an ancient artform into the future. With a combination of artistry, courage, natural phenomenon and engineering this year's winner links light, body and movement to one singular art experience. This is not only one, but many different innovations at once, in it's true sense a Cultural and creative enterprise"
Johan competed with 200 nominated and the ceremony was held at Stadshuset in Stockholm, where Nils Olander received the prize for Johan, since he was on tour in Switzerland.
Read more about Johan's new show-project; where his new invention will be used.