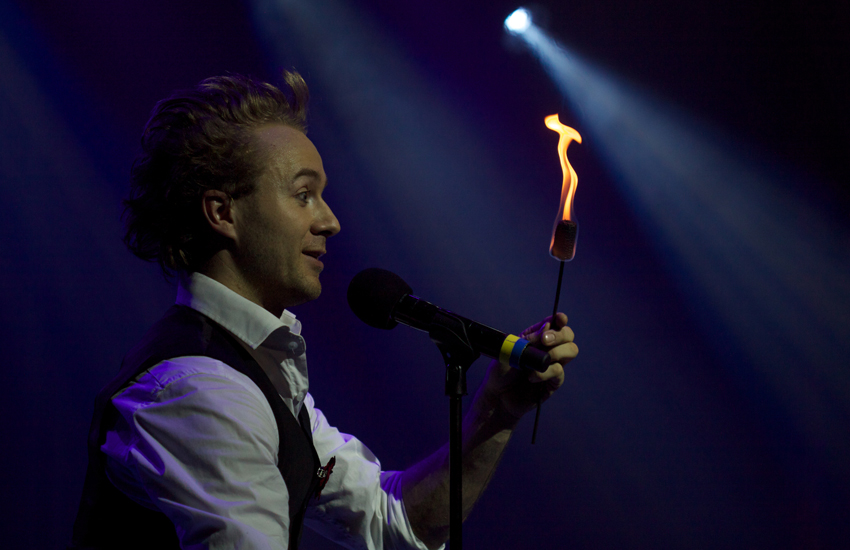 The 25th of March Johan Wellton is performing his show UNPLUGGED at Vara Konserthus.
Tuesday 25th of March 7:30 pm
Stage: Stora salen Length: Appr 1 hour
Entrance: 275 sek Youth: 140 sek
Show buffe: Carvery – Grilled meats for all tastes
Organizer: Vara konserthus
A dynamic fast moving show where Johan Wellton takes centre stage with a mixture of high voltage circus skills and witty comedy, all delivered with a twinkle in his eye. A steamroller show that gets straight to the point leaving the audience grasping for air and their jaws on the floor – Over and over again!
"The first part was characterized by Johan's comedy and extremely funny stage-language. He captivated the audience with his acting talent and clever juggling. So astonishing were some of the acts that they left the audience gob-smacked and you could tell he had them in the palm of his hand by the continuous thundering applause!"
– Sundsvalls tidning
Book tickets at TICNET alternatively through Vara Konserthus webpage.