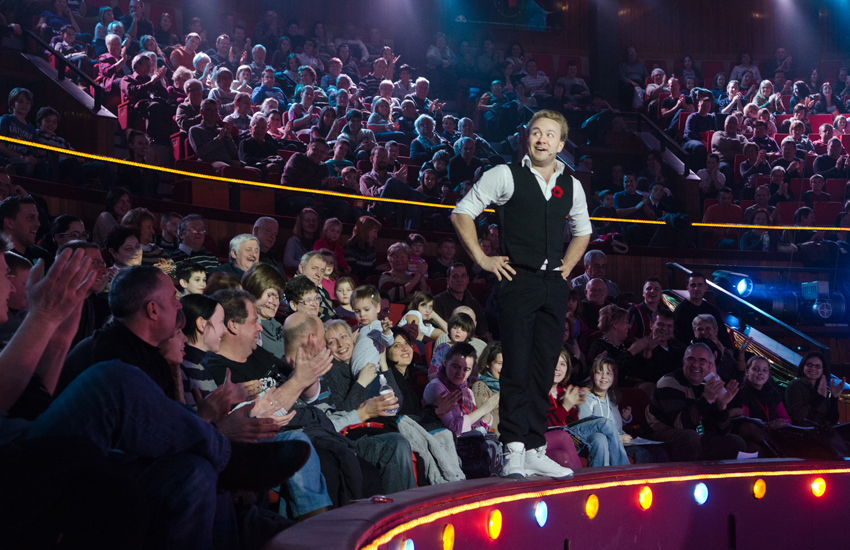 Johan Wellton's original act for Galas, theatre, Variety, Circus and TV etc.
Length: 5/12/20 minutes – Idea/creation: Johan Wellton – Premiere: 2001 (Its current form: 2008)
BOUNCE! is Johan Wellton's award winning flagship (The audience award in Holland, Silver in Budapest, Bronze in China, Silver in France etc) when it comes to circus acts. The act has among other places been performed at Wereldskerst circus at Carré theater in Amsterdam, Salto Natale in Zürich, Palazzo in Stuttgart, Circus Roncalli and FLIC FLAC in Germany, Chimelong theatre in Zhuhai China and has been shown on TV in 10 countries for more than 30 million people.
Link to full-length video (Password required):
https://vimeo.com/308617397
Contact us for password:
http://www.johanwellton.com/en/kontakt/
Video credits:
Matthias Fischer, Dressing Ruhm & Söhne
Disclaimer: This act is an original act created by Johan Wellton. It consists of original artistic material and ideas, copying is prohibited and is considered infringement on immaterial rights. The set up and props are part of the act and is not for sale and not to be copied.
© Johan Wellton – all rights reserved.
Click here for BOUNCE! booking information, high resolution press photos etc