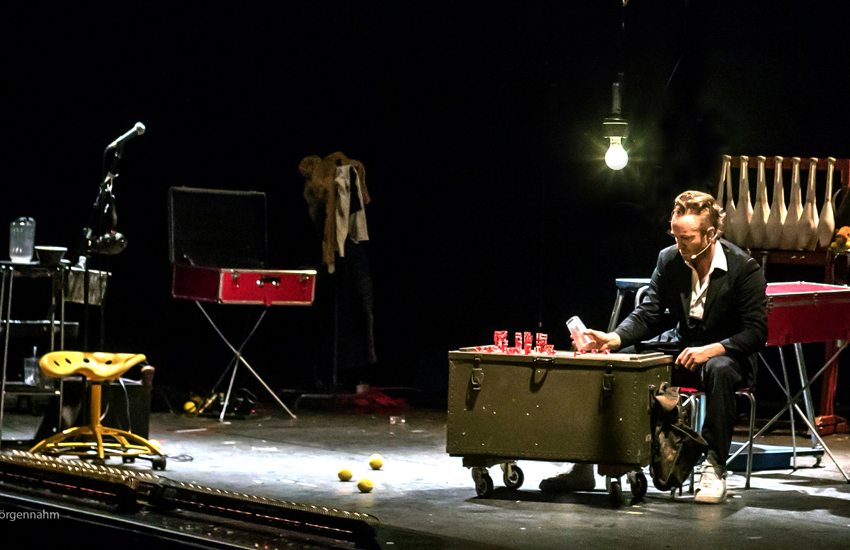 A performance about living life in full. For theatre touring. Age limit: 13 yrs, under 15 accompanied by an adult.
Length: 1 hour – Premiere: September 2015 – Director: Stephen Rappaport
Interested in booking ON THE LOOSE? Click here for booking information and press photos.
This is the little sister of Johan Wellton's big show GLITCH. Slimmed down and slightly shortened to fit smaller theaters and stages. Same story, but without the heaviest technicalities.
What happens when we let go of the control and step out of our comfort zone? When we dare to say hello to the downhill and use it to gain power to get back up in the roller coaster of life?
The Swedish New Circus phenomenon Johan Wellton takes a dive into all this with his intense experiment ON THE LOOSE, where he takes us to a place only a few choose to go but where those who do come back richer in experience.
It is an evening of existential thoughts and impressive artistry all mixed together into a well shaken molotov cocktail.
ON THE LOOSE has sprung out of a three year collaboration between Stephen Rappaport and Johan Wellton making the performance GLITCH.